Agatha Christie's Murder on the Orient Express
Adapted for the stage by Ken Ludwig
Based on the novel by Agatha Christie
Direction by Jerry Lee
Just after midnight, a snowdrift stops the Orient Express in its tracks. The luxurious train is filled to capacity, but by the morning it is one passenger fewer. An American tycoon lies dead in his compartment, his door locked from the inside. Isolated, with a killer on the loose, Detective Hercule Poirot must identify the murderer–before he or she decides to strike again. Ken Ludwig's clever adaptation of Agatha Christie's Murder on the Orient Express boasts all the glamour, intrigue, and suspense of Dame Agatha's celebrated novel, with a healthy dose of humor to quicken the pace.
Agatha Christie's Murder on the Orient Express is presented by arrangement with Concord Theatricals on behalf of Samuel French, Inc. www.concordtheatricals.com
"a funny, fast-paced thrill ride… There are twists and turns aplenty on this intrigue-filled international journey."
Hartford Courant
"Agatha Christie is not the bestselling novelist in history for nothing, and Ken Ludwig's adaptation strikes the perfect balance of the cerebral and the comic. Get on board–it's a great ride."
Houstonian Magazine
"A love letter to the original material, with a swift-moving script adaptation by Ken Ludwig…Everything you could want–broadly drawn characters, exotic settings, and a spectacular murder with no shortage of suspects."
BroadwayWorld
"a guaranteed good time."
The Huffington Post
Artistic Team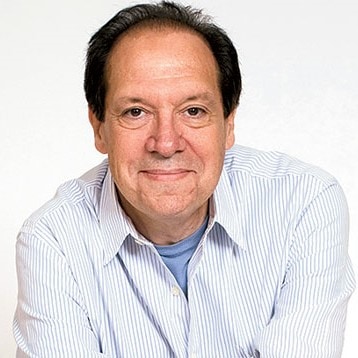 Playwright
KEN LUDWIG
Playwright of Agatha Christie's Murder on the Orient Express (2021)
Ken Ludwig has had six shows on Broadway, seven in London's West End, and many of his works have become a standard part of the American repertoire. His 28 plays and musicals have been performed in over 30 countries in more than 20 languages and are produced throughout the United States every night of the year.
Lend Me a Tenor won two Tony Awards and was called "one of the classic comedies of the 20th century by The Washington Post. Crazy For You was on Broadway for five years and won the Tony and Olivier Awards for Best Musical.
In addition, he has won the Edgar Award for Best Mystery of the Year, two Laurence Olivier Awards, two Helen Hayes Awards, and the Edwin Forrest Award for Contributions to the American Theater. His plays have starred, among others, Alec Baldwin, Carol Burnett, Tony Shaloub, Joan Collins and Hal Holbrook.
His stage version of Murder on the Orient Express was written expressly at the request of the Agatha Christie Estate, and his latest play, Dear Jack, Dear Louise, won the 2020 Charles MacArthur Award for Best New Play of the Year and is optioned for Broadway.
His book How To Teach Your Children Shakespeare, published by Penguin Random House, won the Falstaff Award for Best Shakespeare Book of the Year, and his essays are published in the Yale Review.
He is a graduate of Harvard and Cambridge and is a frequent guest speaker for groups as varied as The Oxford-Cambridge Society, The Jane Austen Society of North America, The Folger Shakespeare Library, and The Baker Street Irregulars.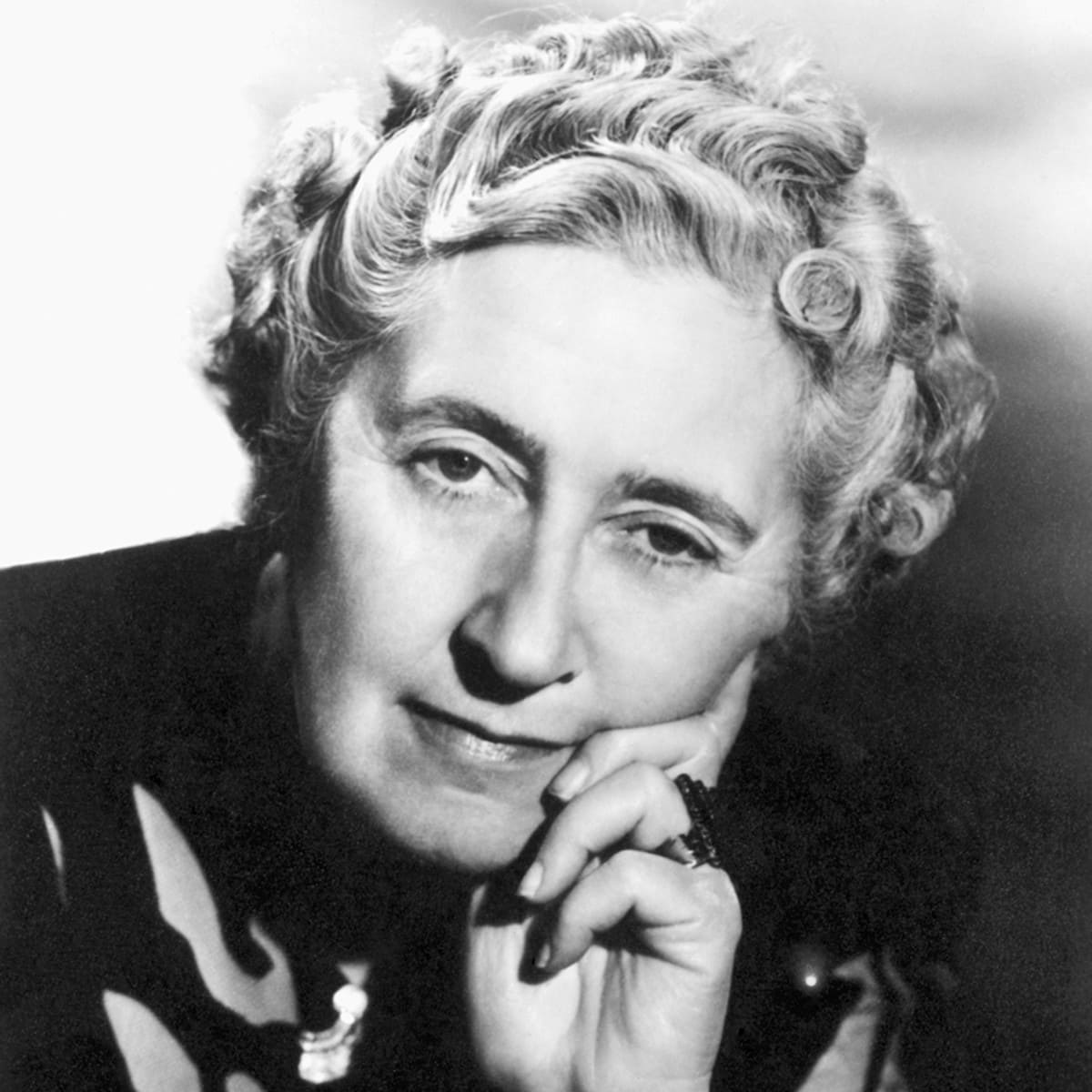 Author
AGATHA CHRISTIE
Author of Murder on the Orient Express
Born in Torquay in 1890, Agatha Christie became, and remains, the best-selling novelist of all time.
She is best known for her 66 detective novels and 14 short story collections, as well as the world's longest-running play – The Mousetrap. Her books have sold over a billion copies in the English language and a billion in translation.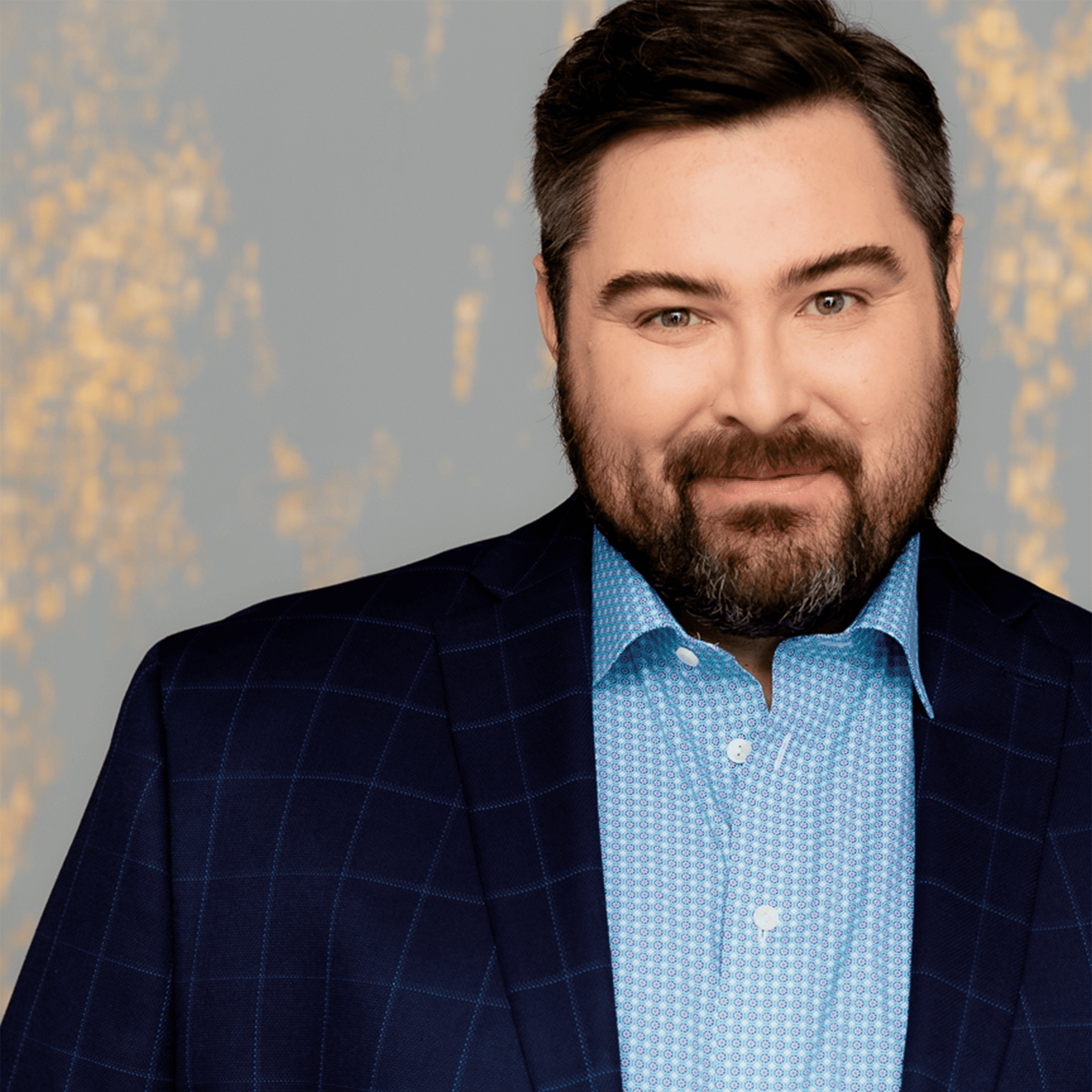 Jerry Lee * ‡
Director
Jerry Lee is Sierra Rep's Artistic Director. He's appeared in the SRT productions of Elf The Musical, Shrek The Musical, Camelot, Cabaret, Route 66, Intimate Apparel, A Midsummer Night's Dream, Man of La Mancha, Rodgers & Hammerstein's State Fair, and The Drowsy Chaperone. As an actor: I Love You…Change, Forbidden Broadway (California Musical Theatre); Life Could Be a Dream, A Christmas Carol (CenterREP); A Little Princess, The Fantasticks (Sacramento Theatre Company); West Side Story (Mountain Play); Orlando, An Iliad, A Tale of Two Cities (SacImpulse Theatre). As a director: Dogfight, Disney's The Little Mermaid, Steel Magnolias, Roald Dahl's Willy Wonka KIDS, I Love You…Change, The Wizard of Oz, Holiday Jukebox, Irving Berlin's White Christmas, The Robber Bridegroom (SRT); I Love You…Change (STC). Lee began his association with Sierra Rep in 2010 when he stepped in as a replacement in Guys and Dolls.
In 2019, Lee created SRT in Schools, a touring program that brings live professional theatre to Tuolumne County schools free of charge.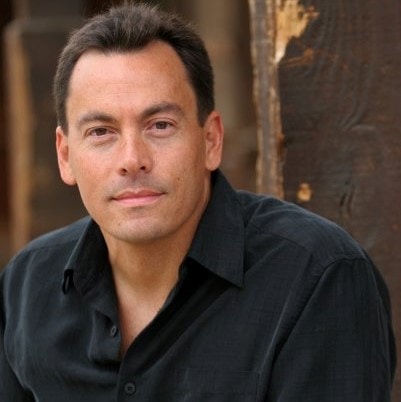 Composer
Sean is a composer and pianist based in Los Angeles. Originally from Sonora, he attended USC for Jazz Performance studying with Milcho Leviev and Cedar Walton. After finishing his degree, Sean spent a year in Glasgow, Scotland, playing in hotels and working with the Lothian Gaelic Choir. Then, after working in San Francisco with jazz and pop groups, he returned to Los Angeles and a career as a composer and pianist. He has music directed dozens of productions at various theatres including Sierra Rep, Milwaukee Rep, PCPA, The Odyssey, The NoHo Arts Center, Sierra Madre Playhouse, and has played and produced music for Disney and Universal Studios. Sean recently scored the award-winning feature Refuge, SMP's production of Deathtrap, and received ASCAP's Harold Arlen Award for film scoring.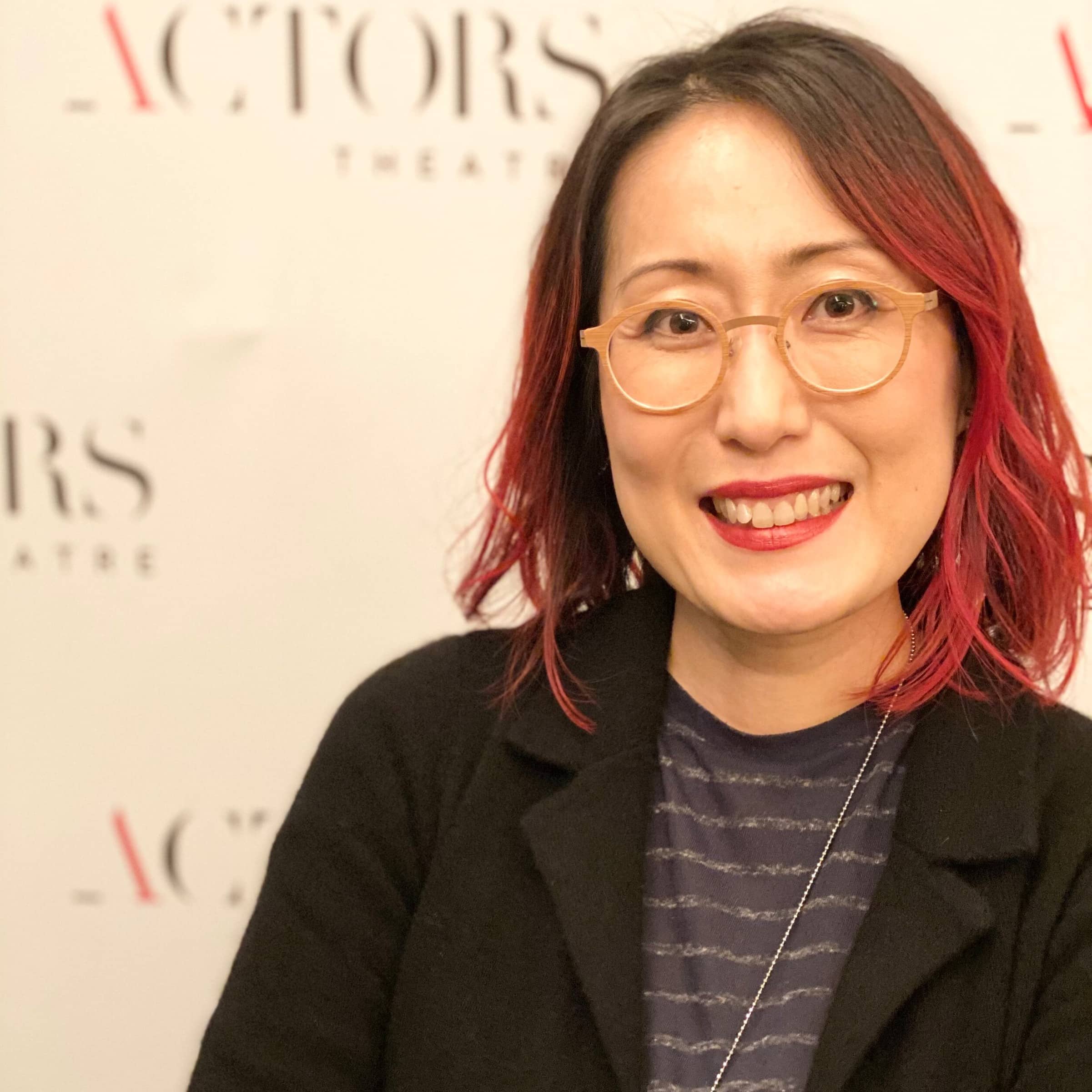 Yoon Bae †
Scenic Designer
YOON BAE
Scenic Designer for Agatha Christie's Murder on the Orient Express (2021)
Yoon is an award-winning scenic and costume designer working internationally, including London's West End, Norway, South Korea, Japan, and the USA. Don Giovanni (Welsh National Opera), Candide (Tokyo), Disconnect (Winner Bay Area Theatre Critics Award for best set design), Closer (Seoul), Once On This Island, The Wolves, Oedipus El Rey, Once, The Great Gatsby, The Importance of Being Earnest, Emma, The Sunshine Boys, Evita, Ain't Misbehavin', The Magic Flute, Anything Goes, As You Like It, and Private Lives. London's West End: Gone with the Wind, Birdsong, Skellig, Equus, Three Thousand Troubled Threads (Edinburgh International Festival), the world premiere of Caridad Svich's Archipelago and Howard Barker's Wounds to the Face. Yoon directed the installation film (in)VISIBLE 3.12 (6 nominations at Kennedy Center American College Theater Festival) and (in)VISIBLE 365. She is an Assistant Professor of Scenic Design at the University of Kentucky and a member of USA 829.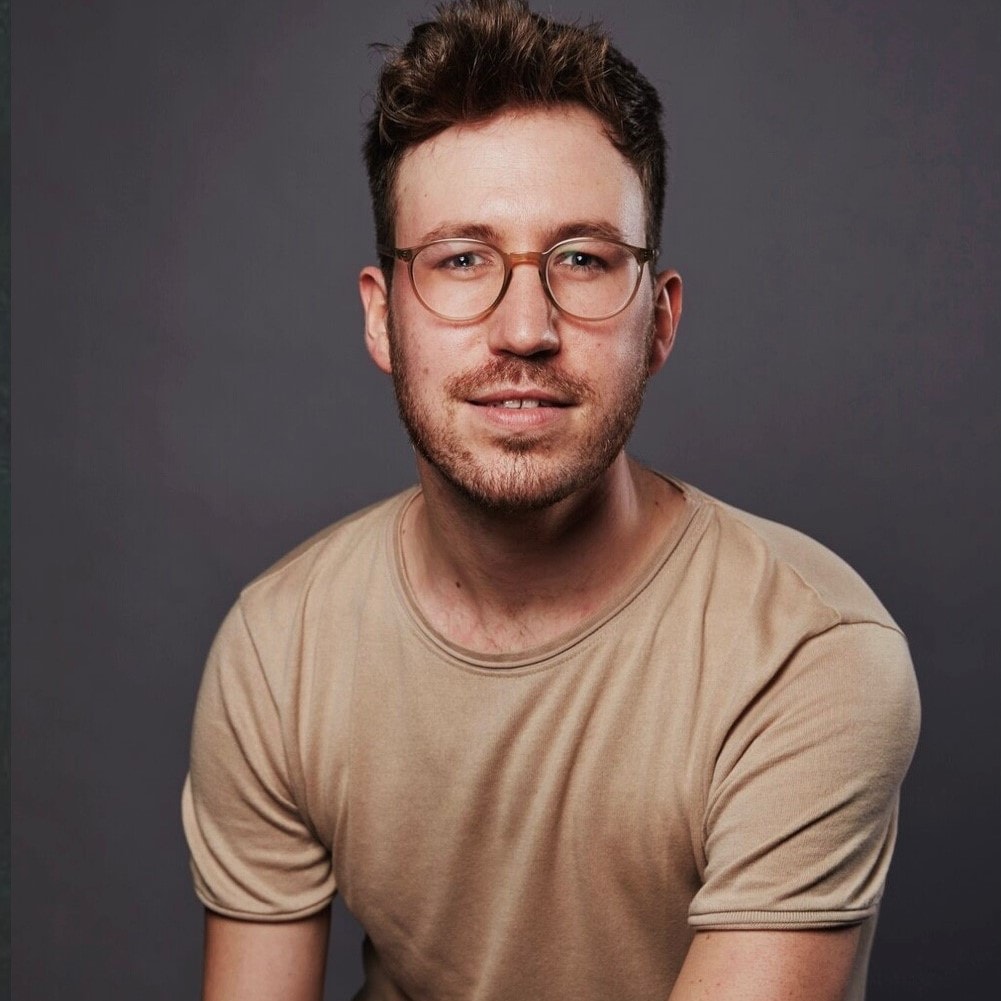 Costume Designer
LUKAS PIRMIN WASSMANN
Costume Designer for Agatha Christie's Murder on the Orient Express (2021)
Lukas received his BFA at the HAW Hamburg, Germany in 2017 and his MFA in 2021 at NYU Tisch, chair Susan Hilferty. Before studying abroad in 2016 at the California State University Long Beach Lukas assisted in Moscow, Hamburg, Berlin, Vienna, Zurich, and Salzburg in opera, musical, and film. He worked as a costume and scenic designer in Luxembourg, Hamburg, Berlin, New York, and in Chemnitz where he designed My Fair Lady, directed by Erik Petersen, whom he also currently works with on set and costumes for the operetta Viktoria & Her Hussar. This October he opens Hedda Gabler at Columbia University, directed by Rakesh Palisetty.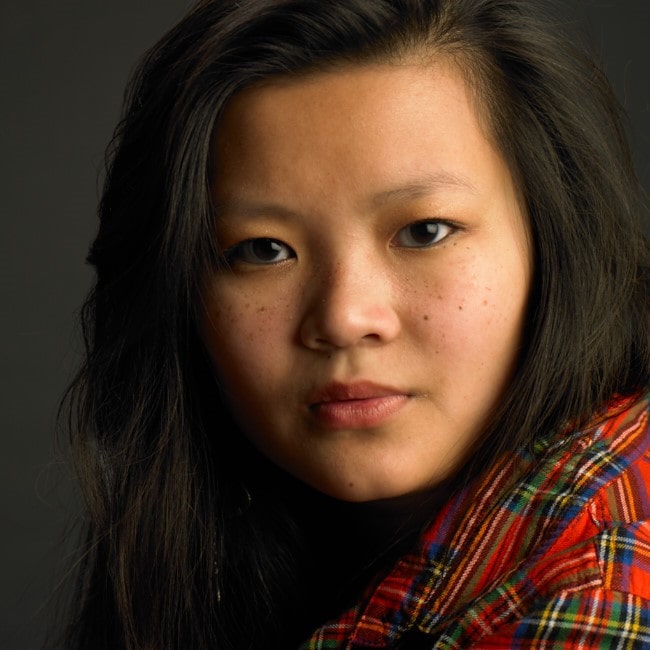 Lighting Designer
MARCELLA BARBEAU
Lighting Designer for Agatha Christie's Murder onthe Orient Express (2021); and Meet Me in St. Louis: A Live Radio Play (2021)
Marcella is a New York City based lighting designer. Recent credits include The Threepenny Carmen and The Threepenny Opera (The Atlanta Opera), Sherlock Holmes' Baskerville, Native Gardens, The Lifespan of a Fact (Gloucester Stage Company), Trayf (New Repertory Theatre). Upcoming projects: Club Hertz Live! (The Alliance), Lucy and Charlie's Honeymoon (Lookingglass Theatre), La Traviata (Opera Columbus), Cabaret, As One (The Atlanta Opera). Marcella has been an associate for designers at The English National Opera, National Theatre Mannheim, and National Theatre Munich.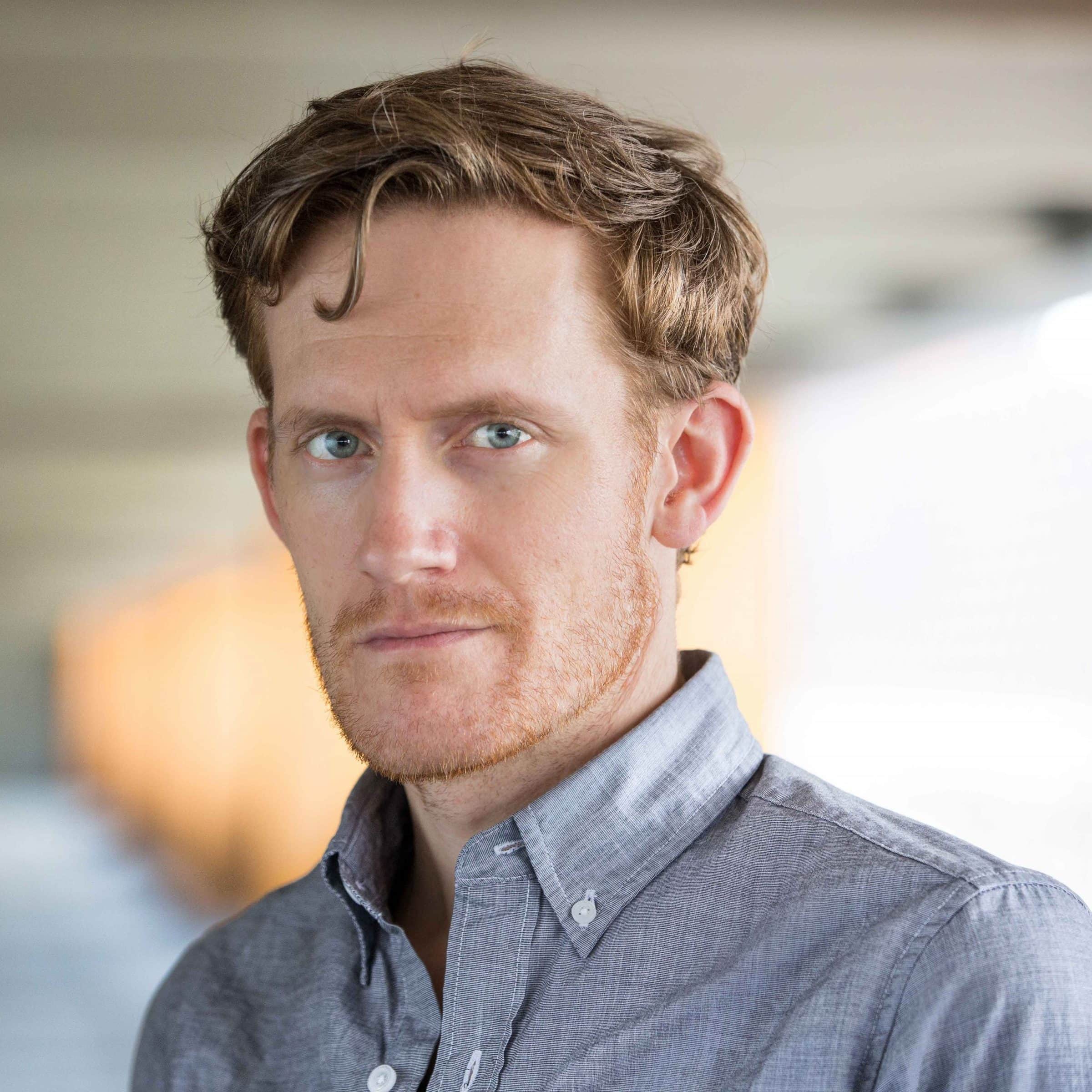 Video Designer
GREG EMETAZ
Video Designer for Murder on the Orient Express (2021)
Greg is a filmmaker and video designer based in New York. For stage: Fire Shut Up in My Bones (The Metropolitan Opera), La Clemenza Di Tito (LA Opera), world premieres of Bel Canto  (Chicago Lyric Opera), Dolores Claiborne (San Francisco Opera), Champion, An American Soldier, Shalimar, 27 and The Golden Ticket (Opera Theatre Saint Louis), Enemies a Love Story (Palm Beach Opera). For screen: feature film Camp Wedding (Nevermore audience Award, Jim Thorpe Best Comedy), short films: Bowes Academy, Spell Claire, Get the F K Outta Paris!, Death by Omelette (SNCF Prix Du Polar Finalist) and web series Do it Yourselfie (Friar's Club special Jury Award, iTVfest Best Director award), co-directed with Amanda DeSimone. He's also created behind-scenes documentaries for Julie Taymor's The Tempest, Spider-Man: Turn Off the Dark, and numerous productions at Opera Theatre St. Louis.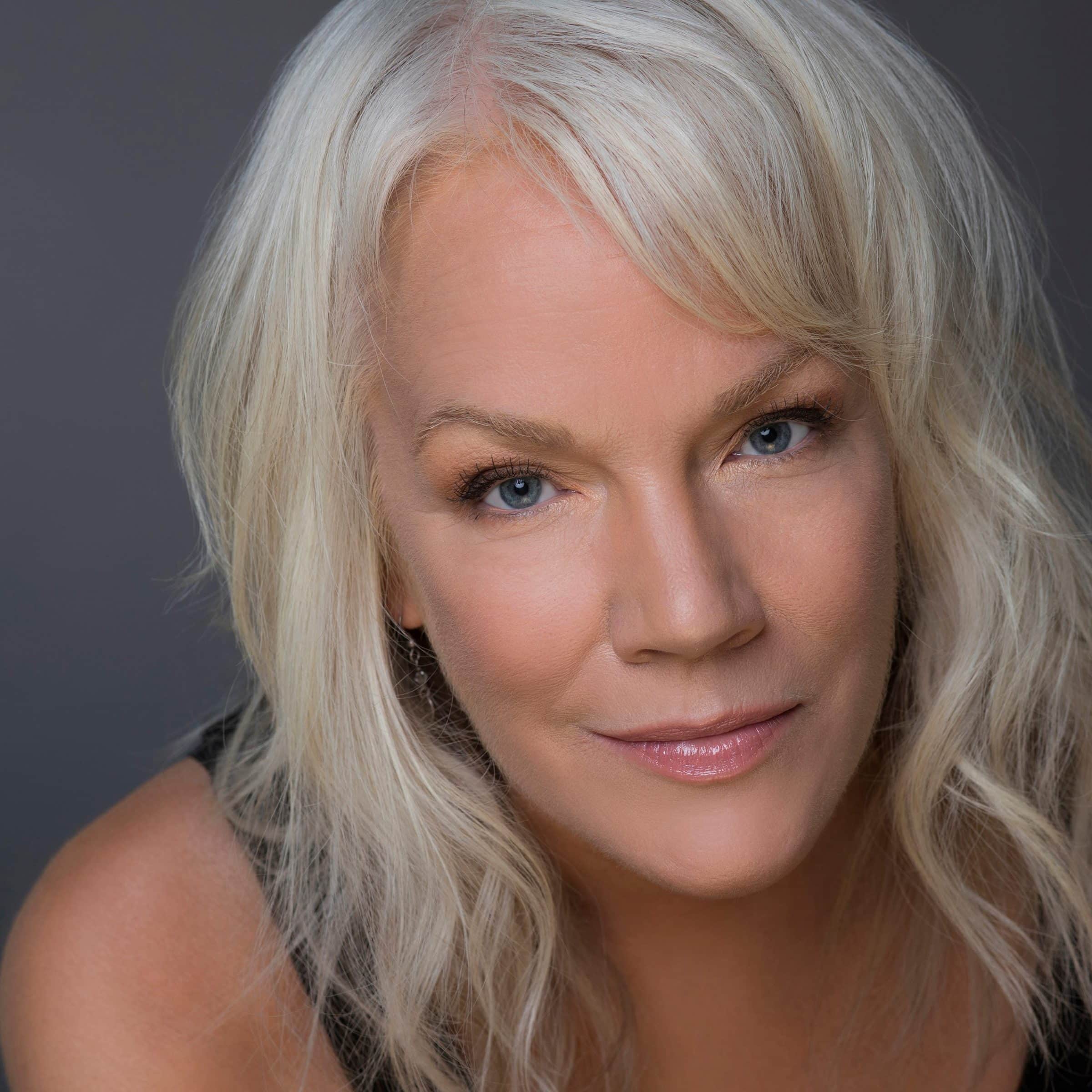 Hair & Make-Up Designer
Brenda O'Brien began her theater career in San Diego, where she was seen as Judas in Godspell, Louise in Gypsy, Nicki in Sweet Charity, and Viola in Twelfth Night (to name a few). She received awards for her roles as Ouisa in Six Degrees of Separation, Joan in Dames at Sea, Aldonza in Man of La Mancha, and Electra in Gypsy. Brenda then went on to perform as Svetlana in the 1st National tour of Chess. Soon after she began portraying Carmen San Diego on the PBS television show and video games. In addition to acting, Brenda is an accomplished make-up artist and hairdresser for TV, Film, and Theater. She received her 25 years on Broadway pin in 2019 for her work on Disney's Beauty and the Beast, Les Misérables, Jekyll & Hyde, and Disney's The Lion King. SRT Audiences might remember her as Tanya in Mamma Mia (2018), or as Tootie in Meet Me in St. Louis (2021). So glad to be back!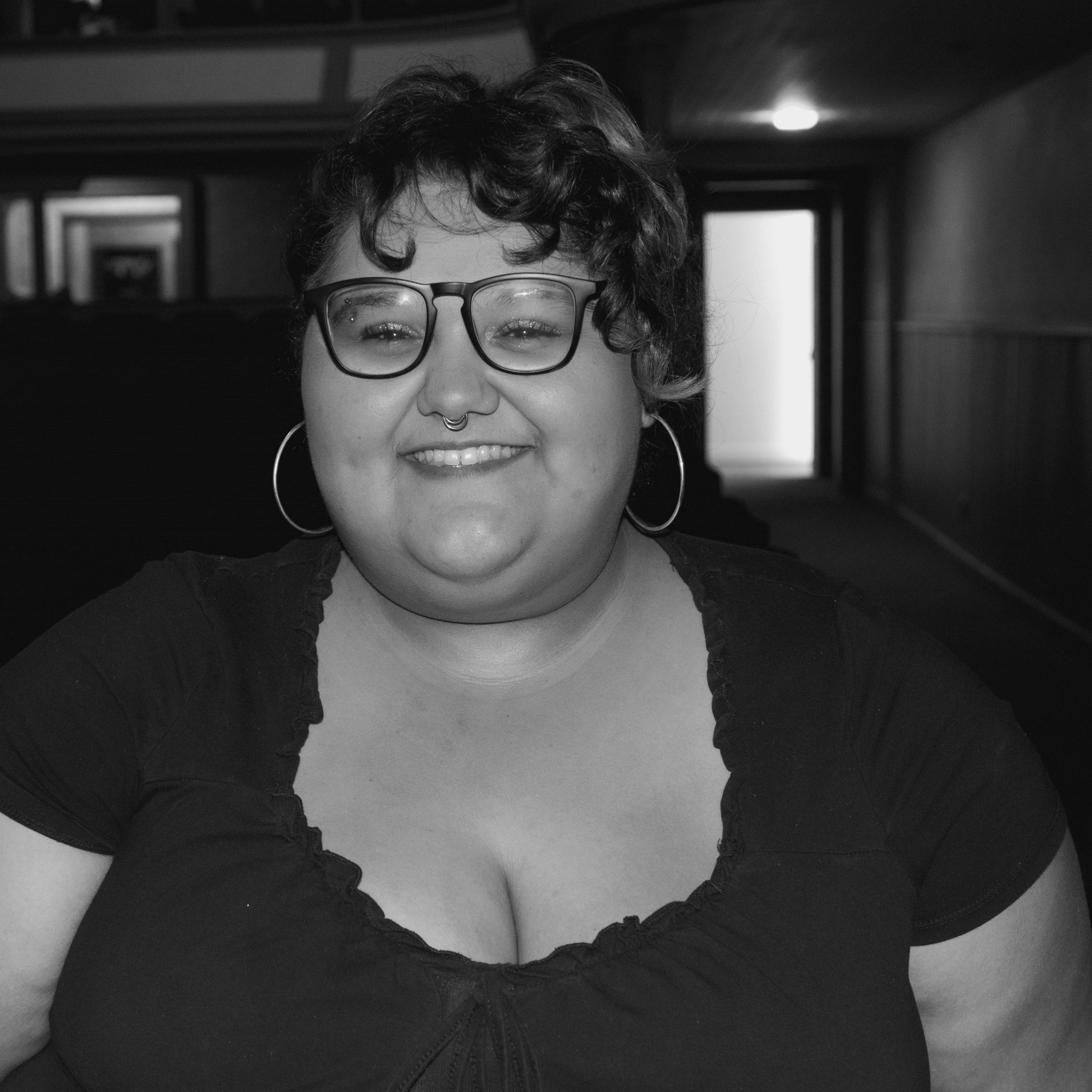 Sound Designer
Tatiana Covington-Parra is thrilled to be diving into another season at Sierra Rep after a whirlwind 2021 return. Beginning as a sound engineer at Modesto Junior College, she is grateful to have found a community and the opportunity to grow as an artist thanks to the guidance and support of the SRT company. Her favorite design work at SRT includes Cabaret, The Wizard of Oz, and Guess Who's Coming to Dinner. She would like to thank her Mom, Grandma, family, friends, the MJC Theatre staff, and all her mentors for always allowing her to create, explore, and grow with love.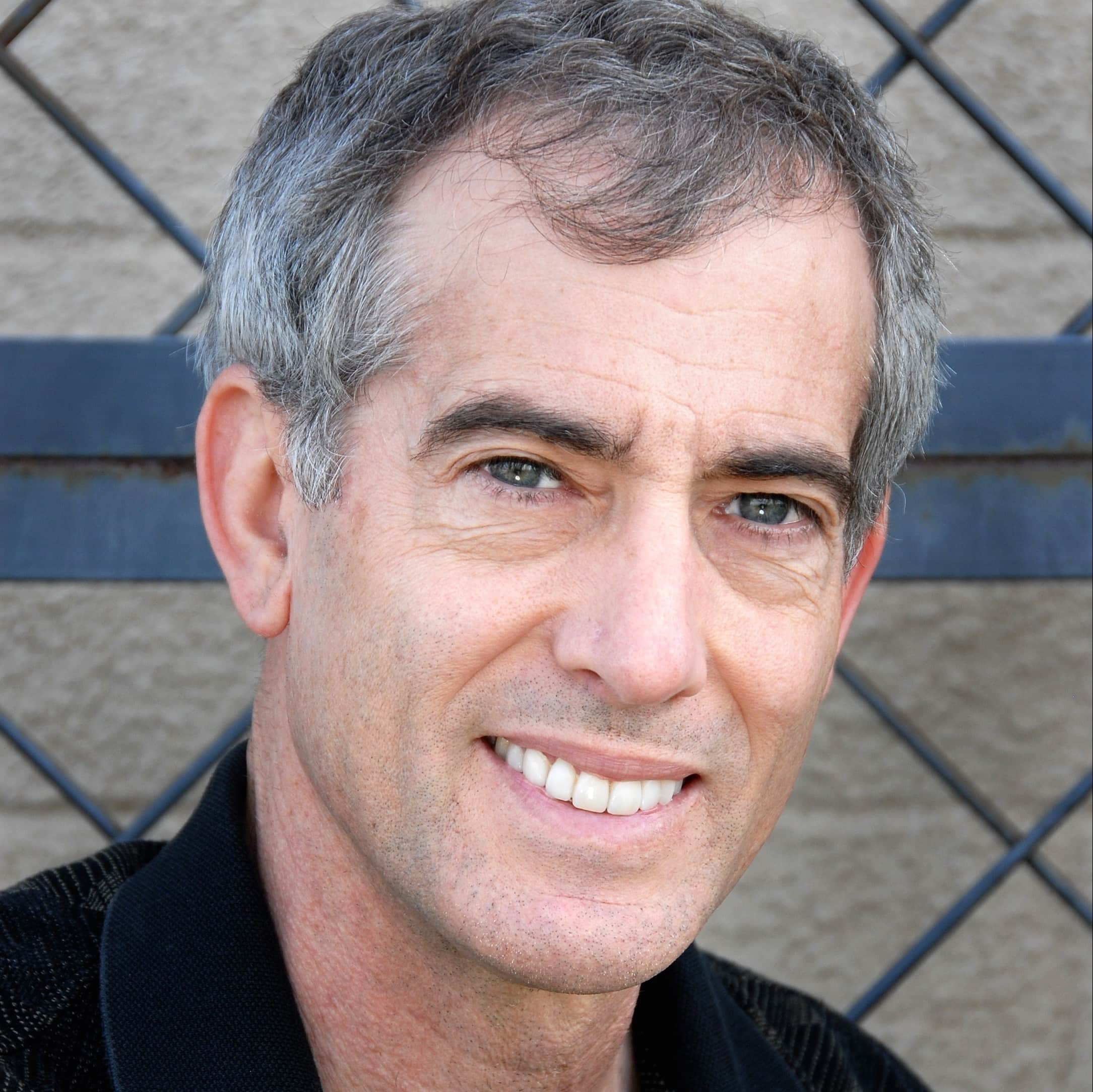 Fight & Intimacy Director
PETER S. HADRES
Fight & Intimacy Director for Agatha Christie's Murder on the Orient Express (2021)
Monsieur Bouc in Agatha Christie's Murder on the Orient Express (2021)
Peter has been performing for most of his adult life. He has been in over 40 Shakespearean productions at theaters and festivals around the country in roles such as Brutus, Berowne, Jaques and Puck. For 20 years he was an Associate Artist at the Pacific Conservatory Theater (PCPA), where he was involved in over 100 productions. A few recent roles include Francis Biddle (Trying), Martin Vanderhoff (You Can't Take It With You), Vanya (Vanya & Sonia & Masha & Spike), and Henslowe (Shakespeare in Love). He has a small role in the upcoming film Brut Force. He is grateful for each and every opportunity, including this debut here at SRT! As a Fight Director he has staged acts of violence for dozens of stage productions as well as the History Channel series, Deadly Duels.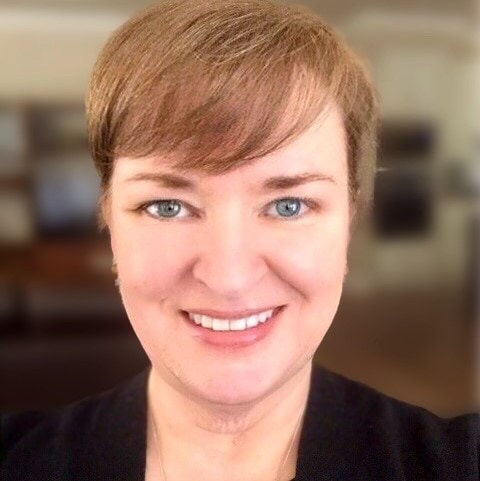 Dialect Coach
Kimily Conkle (Dialect Coach) recently coached Steel Magnolias for SRT and is delighted to join the creative team once again. She has coached dialects extensively throughout the Bay Area, including 20 shows for TheatreWorks (notably the world premiere of Memphis). Other theatres include Marin Theatre Company, San Jose Stage, South Bay Musical Theatre, Broadway by the Bay, Los Altos Stage, The Mountain Play, Foothill Music Theatre, Palo Alto Players, Tabard Theatre, Dragon Productions, Pear Theatre, Woodside Community Theatre, Hillbarn Theatre, Ross Valley Players, and at Stanford University and Santa Rosa Junior College. Kimily has performed with TheatreWorks, San Jose Stage, PCPA Theaterfest, Western Stage, Los Altos Conservatory Theatre, Empire Plush Room, Palo Alto Players, and at the Edinburgh Festival Fringe. She is a former member of the Theatre Arts faculty at Foothill College and received her training from the Royal Academy of Dramatic Art, American Conservatory Theater, and Pacific Conservatory of the Performing Arts.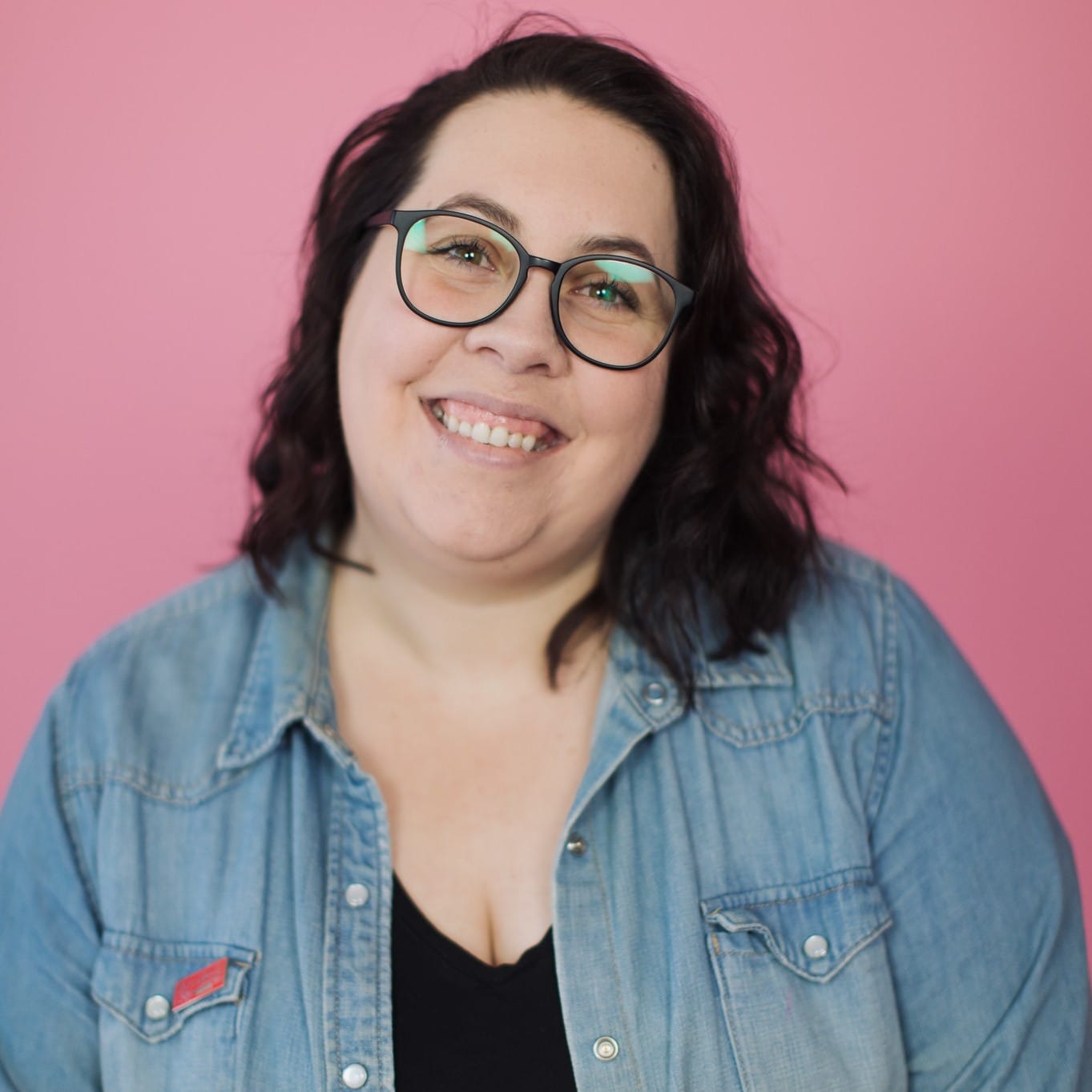 Stage Manager
Maggie Braun (Stage Manager) is thrilled to be back at her theatre home! SRT: Steel Magnolias, Murder on the Orient Express, Route 66, The Wizard of Oz, Baskerville: A Sherlock Holmes Mystery, and Million Dollar Quartet. With her associate degree in Theater from Modesto Junior College, she is proud to have her dream job here in Sonora. She would like to thank her family, best friends, and Connor for supporting her in her journey of chasing her dreams. "Look ma, I made it!"
* indicates member of Actors' Equity Association (AEA)
† indicates member of United Scenic Artists (USA)
‡ indicates member of Stage Directors and Choreographers Society (SDC)